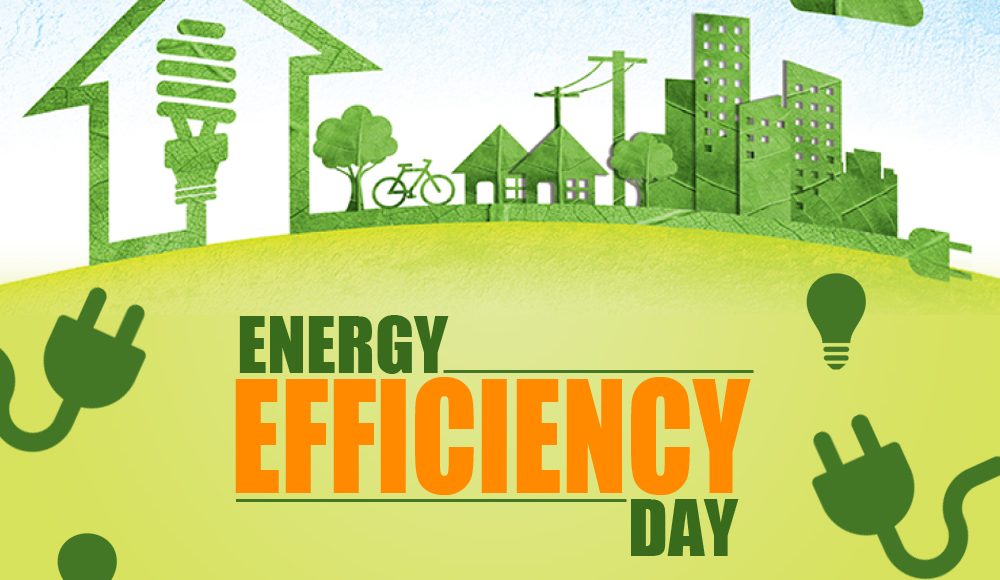 Reduce Energy Consumption
Its Energy Efficiency Day ⚡️💡
The aim is to make people aware of the need to reduce energy consumption by reasonable and sustainable use of energy!
Reducing energy use in your home saves you money, increases our energy security, and reduces the pollution that is emitted from non-renewable sources of energy. If you are planning to install a small renewable energy system to make your own electricity, such as a solar energy system, reducing your electricity loads is the first step because it allows you to purchase a smaller and less expensive system.
First look at your utility bill. If you use more, even greater savings may be possible.  There are many ways you can reduce electricity use in your home:
Appliances and electronics — Purchase energy-efficient products and operate them efficiently.
Lighting — Purchase energy-efficient products, operate them efficiently, and incorporate more day lighting into your home will also help in conserving energy during the day.
Electric space heating and cooling — Purchase energy-efficient electric systems and operate them efficiently. Incorporate passive solar design concepts into your home, which include using energy-efficient appliances. Properly insulate and air seal your home. Select an energy-efficient heating system that doesn't use more electricity.
Electric water pump — Purchase an energy efficient water pump and operate it efficiently.
Reduce your "always-on" appliances. If your home has a smart meter and you can see your hourly consumption, then examine your consumption at 3AM.  It should be significantly less than your use at 7pm.  If it isn't then you might have "vampire loads.". Look for electronics that you don't use always or can switch off, or perhaps get rid of that extra refrigerator etc
To improve the overall energy efficiency of your home:
A home energy assessment, also known as a home energy audit, can help you understand the whole picture of your home's energy use, comfort, and safety. An assessment can help you determine how much energy your home uses, where your home is inefficient, and which problem areas and fixes you should prioritize to save energy and improve the comfort of your home.  A home energy assessment should be your first step before making energy-saving home improvements, as well as before adding a renewable energy system to your home.
Would you need more help etc
Get in touch:
Call/WhatsApp: +234 706 795 6193 I E-mail: info@auxanosolar.com I CSR Hotline: +234 916 893 0626